Production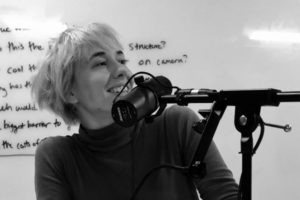 Producer, Writer – Erica Prather (she/her)
Erica Prather is a Rocky Mountain Wild supporter who inhabits two worlds – the arts and the sciences.  She merges these two disciplines into "Artivism" projects such as the Wild I-70 Audio Tour. As a producer, Erica draws upon her 10+ years of editorial experience, arts writing, podcast editing, and film production. She also draws upon experiences in her science-based adventures as a naturalist guide in Alaska, a conservation trail team member with Environment Agency of Iceland, and science teacher in Seoul, South Korea – all experiences that involve interpretation. Erica is driven to galvanize Americans to both love and defend their public lands.
---
Sound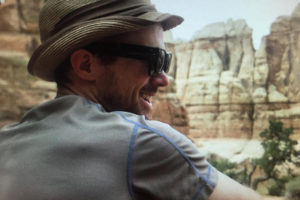 Sound Mixing, Mastering, Creation – Kevin Larkin (he/him)
Kevin is a producer, songwriter, and multi-instrumentalist, and a founding member of Denver-based band Chimney Choir. The band has written two ballets for contemporary dance company Wonderbound, performed at Ted-X Boulder, and were awarded a Colorado Career Advancement Award for their 5th album [Dream], which was presented by Colorado Public Radio in 2016. With large support from the Denver arts community, Chimney Choir was also asked to lead the Colorado Creative Industries 2015 Detour project. Kevin has produced original scores for two Colorado-based films, theatre productions, and was a recipient of a Colorado Career Advancement Award for his personal projects in 2017.
---
Narration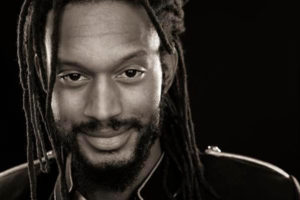 Narration – Stephen Brackett (he/him)
Stephen is a performer with Denver-based hip-hop band The Flobots, dedicated to creating, performing, and finding anthems for a better world. Formed in 2005, the Flobots have released three full-length albums, toured internationally, collaborated with Denver-based contemporary ballet company Wonderbound, and formed Youth on Record, a non-profit to advance the skills of at-risk young musicians in the Denver area. Stephen is a life-long learner.
---
Science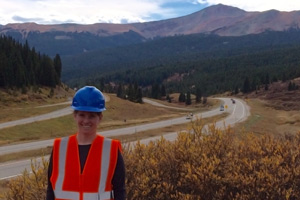 Science Advisor – Paige Singer (she/her)
Born and raised on the western slope of Colorado, Paige spent her childhood acquiring a lasting love of Colorado's wildlife and wild places. She left the northwest Colorado to pursue a BA in Psychology in California and a MS in Environmental Studies in Montana, only to return to her native Colorado. Today, as our Conservation Biologist and GIS specialist, Paige specializes in maintaining and restoring wildlife corridors throughout our region. She has spent countless hours alongside some of Colorado's busiest roads, clambering through culverts and under bridges, investigating potential safe crossing opportunities for wildlife, advocating for new crossing locations, and monitoring the wildlife that could potentially use them. She has a particular fondness for carnivores, including Canada lynx, wolverines and other spirited members of the mustelid family.
---
Program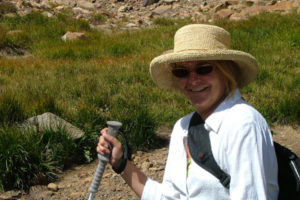 Program Manager – Tehri Parker (she/her)
Born and raised in Colorado, Tehri grew up listening to John Denver and trying to hand feed ground squirrels at the family cabin near Red Feather Lakes. (Hey, don't judge her, it was the 1970's.) After a brief period studying Radio and TV broadcasting, she stumbled upon her life passion – Environmental Education – earning a M.A. and Ph.D in the field from the University of Minnesota. Tehri has over 15 years experience managing successful nonprofit organizations. She is a member of the Western Wildways Network steering committee. She has a nerdy love for spreadsheets and financial reports.
---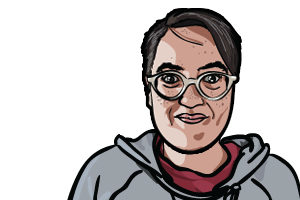 Graphic & Web Design – Chris Talbot-Heindl (they/them)
Chris is a fine artist, graphic designer, and zinester in Denver. After graduating from the University of Wisconsin – Stevens Point with a degree in Art, Chris started the compzine, The Bitchin' Kitsch, an art and literature zine to help others express themselves creatively. They're currently writing and illustrating a serial comic called The Story of Them about what it's like to be non-binary in a gender binary world. They've created a number of websites including this one, The Talbot-Heindl Experience, Mid-State Sisters of Skate, Friends of Wolf Creek, Pika Partners, and Rocky Mountain Wild; logos for clients including this one, Midwest Renewable Energy Association, Colorado Pika Project, Colorado Bat Watch, and Colorado Corridors Project; and illustrations ranging from quirky animals on skates for Mid-State Sisters of Skate to species identification illustrations for Colorado Corridors Project to technical illustrations for Midwest Renewable Energy Association's training manuals.
---