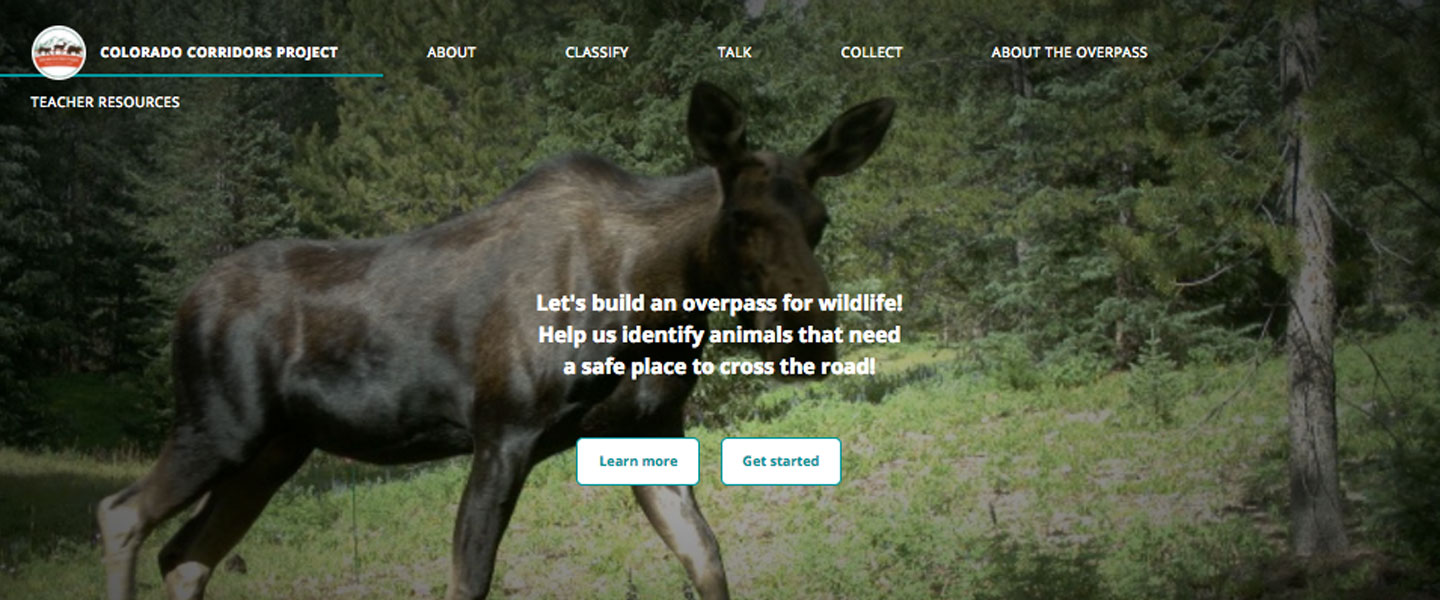 Wildlife monitoring is an essential step in assessing whether the I-70 Wild Byway is effective in restoring wildlife connectivity. The Colorado Corridors Project is an initiative of Denver Zoo and Rocky Mountain Wild to engage volunteers in wildlife monitoring at the proposed site for the I-70 Wild Byway. Volunteers assist with setting up and checking remote-triggered cameras in the field as well as identifying and cataloging species captured on the cameras through Zooniverse.
The wildlife data that volunteers help us collect through this project will be used to assess the effectiveness of the I-70 Wild Byway by comparing data collected before and after construction of the overpass.
So, be a citizen scientist and help us identify wildlife from the cameras on I-70, and support building a wildlife bridge so that they can cross safely!